*** PBC: Tech Entrepreneur CEO, Michael Phelan of SevOne ***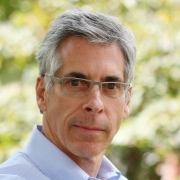 Presidents Breakfast Club
Date: Friday February 4, 2011

Time: 7:30am - 9:00am
Place: The Union League

The event is free to Sponsors, Patrons, and PBC Members. For others, the cost is $30 when pre-registered in advance, or $40 at the door.
Click here to register
All members are encouraged to sign-up online for tickets indicating their plans to attend, and to bring guests of their choice.
Michael Phelan has served as President and CEO of SevOne since September 2006 and has led the company's founding team. As a seasoned executive and entrepreneur in the storage networking industry, Mr. Phelan has served successfully in many leadership roles including Founder/President of StorNet,Inc. and CEO/COO of SoluNet, Inc.
Mr. Phelan founded StorNet in1990 and as the company's CEO, he successfully built the company into a leading national consulting and storage networking integration firm. StorNet enjoyed 11 years of consecutive double-digit growth and profitability and achieved $80 million in revenue. Mr. Phelan's leadership and expertise led the company to being awarded the EmergingBusiness of the Year Award by Ernst and Young in 1994. The company was sold to Vangard Technologies, Inc. in 2000. Mr. Phelan is a graduate of West Chester University.
SevOne, Inc. provides a distributed network performance management solution that delivers the fastest, most scalable, and comprehensive real-time monitoring, troubleshooting and performance reporting solution to ensure application performance and reliability. The SevOne PerformanceAppliance Solution (SevOne PASTM) enables enterprises, cloud and service providers, and government organizations to keep increasingly complex networks, servers and applications functioning at peak performance levels. TheSevOne solution is capable of monitoring millions of IT elements and flows, providing IT operations teams with the most accurate and timely data available to ensure enterprise-wide performance and reliability for business applications. SevOne is being utilized today by some of the most demanding global enterprise and service providers, including Comcast, Cablevision, CSC, Thomson Reuters, Aramark, Cincinnati Bell, UBS and ACS,a Xerox company.
SevOne was founded in 2005 by computer scientists from the Universityof Delaware who also served as network architects at leading financial institutions. Their combination of real-world experience and academic insight enabled them todesign an innovative, peer-to-peer, distributed architecture that has made the management of networks, servers, and applications easier, faster and more affordable than ever before.
Our discussion will take place Friday February 4, 2011 in the Lincoln Memorial Room at the Union League, which is located at Broad & Sansom Streets in Center City. A light breakfast will be available beginning at 7:30 AM with our discussion starting at 8:00 AM and ending promptly at 9:00 AM. The event is free to Sponsors, Patrons, and PBC Members. For others, the cost is $30 when pre-registered in advance, or $40 at the door.
This event takes place at the:
The Union League of Philadelphia
140 South Broad Street
Philadelphia, PA 19102
tel.: (215) 405-9578
www.unionleague.org
Event Fees are Non-refundable.