Welcome to the Experience Economy with Jim Gilmore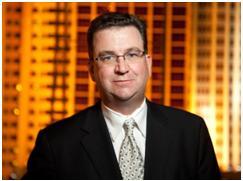 Apple Stores, Cirque du Soleil, and the Geek Squad.
Do these offerings conjure up images of mere goods and services, or do they invoke something more―something deeper?
Welcome to the Experience Economy, where businesses must form unique connections to secure customer loyalty and ensure economic durability and sustainability.
More than a decade ago, the original work on experience innovation by Joe Pine and Jim Gilmore explored how leading companies capture market share (and mind share) by offering compelling experiences for customers. Now translated into more than fifteen languages, The Experience Economy is widely considered must reading for enterprises of all sizes around the globe.
Our speaker for the evening will be Jim Gilmore, co-author, The Experience Economy.
Schedule:
5:30 PM to 6:45 PM Reception with hors d'oeuvres and a cash bar
6:45 PM Meeting start/announcements, by Martin Hunt, introduction of Jim Gilmore
Presentation will end approximately 7:45 PM followed by Q&A and discussion
James H. Gilmore
Jim Gilmore co-wrote The Experience Economy: Work Is Theatre & Every Business a Stage (Harvard Business School Press, 1999), the highly influential book that spawned worldwide attention in experience design and innovation. Tom Peters rightly called it "a brilliant, absolutely original book"; 800-CEO-Read named it one of the "100 Best Business Books of All Time." In 2011, The Experience Economy: Updated Edition was released. IDEO's Tom Kelley called it "one of the best business books of the twentieth century, now renewed for the challenges of the twenty-first."
Gilmore's other book, Authenticity: What Consumers Really Want, (Harvard Business School Press, 2007), outlines how authenticity must be managed as a distinct business discipline if any innovation is to find a receptive audience. In a March 2008 cover story, TIME magazine recognized the significance of Gilmore's insights on this subject and named it one of "Ten ideas that are changing the world."
Jim is co-founder of Strategic Horizons LLP and a Batten Fellow and Adjunct Lecturer at the Darden Graduate School of Business at the University of Virginia. He is also a Visiting Lecturer in Apologetics at Westminster Seminary California, where he teaches a course in cultural hermeneutics. He previously served as the Dean Helen LeBaron Hilton Endowed Co-chair at the College of Family & Consumer Sciences at Iowa State University. Gilmore is a graduate of the Wharton School of the University of Pennsylvania.
Event details:
Location
The Pyramid Club
1735 Market Street, 52nd floor
Philadelphia, PA 19103
Phone 215-567-6510
Website http://www.pyramidclub.com
Thursday, April 26th 5:30 PM – 8:30 PM
Tickets (includes hors d'oeuvres and cash bar):
HBS Club Patron and Sponsor Members are free
HBS Club Members and guests - $30 per person
Members of Partner Clubs - $30 per person
Click Here to Register!